New menu is out !
🥔👦 The Gnocchi Boys Are Back with Exciting New Dishes! 👦🥔
Hey there foodies! 🍽️ The Gnocchi Boys are thrilled to unveil our brand-new menu, packed with scrumptious delights that will tantalize your taste buds! 🤤
We've been working tirelessly in the kitchen to bring you an unforgettable dining experience. Let's dive right into the mouthwatering new dishes we have prepared just for you
NEW -Gnocchi Gnocchi Instant Mix
Experience the magic of homemade gnocchi with our premium instant mix flour. Create delicious, pillowy Italian dumplings effortlessly and impress your loved ones with restaurant-quality meals. Our carefully crafted gnocchi instant mix flour guarantees exceptional taste and texture, delivering an authentic culinary experience every time. Elevate your cooking skills with ease and convenience by shopping our wide selection of flavors. Discover the joy of creating gourmet dishes in your own kitchen. Order now and unleash your inner chef with our irresistible gnocchi instant mix flour. Taste the difference today!
Info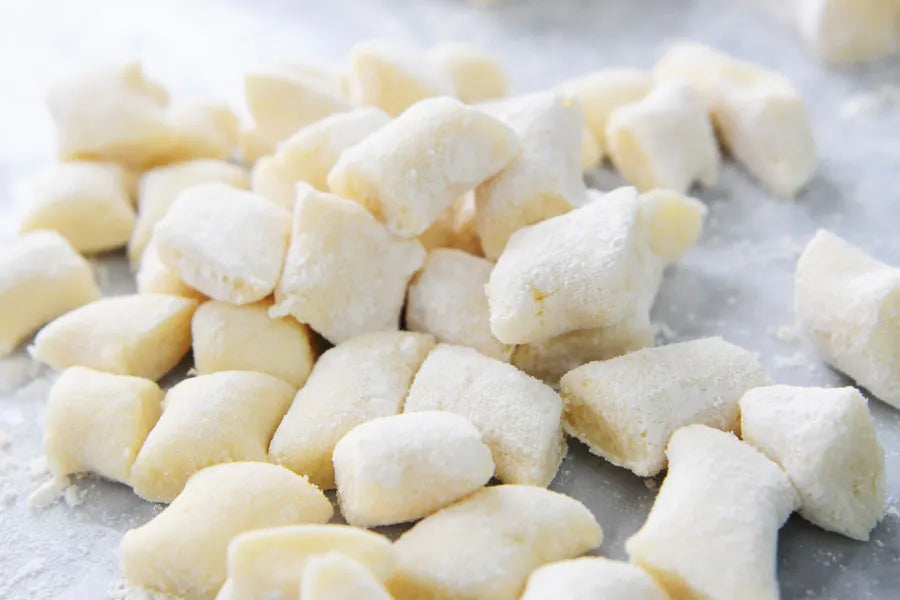 "Like Nonna taught us"
Welcome to the gnocchi party! Our homemade gnocchi is the real deal - made fresh with the best ingredients and authentic Italian techniques. You won't find any bland, boring gnocchi here - just bold, flavorful bites that will transport you straight to the streets of Rome. So grab a fork, dig in, and join the party! Check out our menu and place an order today to experience the gnocchi craze for yourself.
Our Gnocchi
Our love for gnocchi started in the heart of Italy, where we learned traditional recipes and techniques for making this beloved dish. We bring that same passion to our homemade gnocchi business here in 178c st Brigids Terrace , Scarborough , WA. Our gnocchi is made fresh daily, using locally sourced ingredients whenever possible. We believe that the best gnocchi starts with the freshest and highest quality ingredients, which is why we never compromise on quality.
Fresh to your table
"Fresh to Your Table is your one-stop online shop for delicious, homemade fast food. Our specialty is handmade gnocchi, made with only the freshest, highest-quality ingredients for an authentic taste of Italy. Our expert chefs use traditional techniques and recipes to create soft, pillowy gnocchi bursting with flavor. We believe that great food should be convenient and accessible for everyone, which is why we offer easy online ordering for pickup or delivery. Our commitment to using only the freshest and highest-quality ingredients ensures that every bite is a mouth-watering experience. So, whether you choose to dine in, pick up your order or have it delivered, you can enjoy the convenience and taste of homemade fast food with Fresh to Your Table."
The Brand
"At GnocchiGnocchiBoys, we believe that the best things in life are homemade. That's why we use only the freshest ingredients and authentic techniques to make our homemade gnocchi, bursting with bold Italian flavors. Our commitment to quality and tradition has earned us a loyal following, both in our restaurants and online. Whether you're a seasoned gnocchi lover or a curious newcomer, we invite you to join us on a delicious journey through the heart of Italian comfort food. Get your GnocchiGnocchiBoys fix today and taste the difference for yourself!"